Sunday…
June 19th, 2016…
The air was thick with…
…Brevity.
On East 4th Street in Manhattan, as the sun was just starting to slide away, the masses began to gather at the Kraine Theater under the KGB bar.
Greeted by a blond in a fez – who will not return said fez – they gathered tickets, bookmarks, bags, and books on their way into the theater, each of them hungry to cheer on the battle just about to break out onstage.
The lights were lit, the warriors poised over ragged sheets of paper, and the adjudicators squared, with jaws set, ready to stare into the gaping maw of terror that would clang out from this clash of titans.
Tonight words would be wrought, but never overwrought.
Tonight would bring…
The Super Prose BOWL!!!!!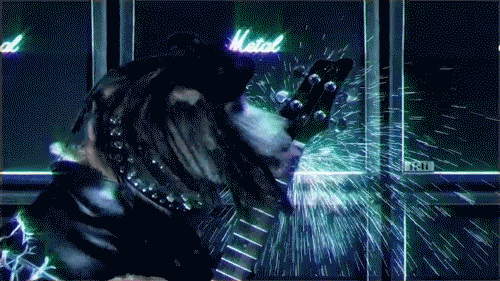 Sorry, I felt there should be a guitar lick there, and yeah, that seems to fit the…anyway!
The Prose Bowl went into Manhattan for the first time ever for a tournament of prosaic champions that had never before been seen in any borough.  Our first six Prose Bowl winners came down to the Kraine with nothing but a scant set of pages, a voice, and a will to do battle in the greatest contest humankind has ever conceived: Flash Frigging Fiction.
(For a more professional recap than what follows, check out our coverage in Brokelyn!)
The festivities were brought to action by our illustrious host John Hague, who proved quickly that he couldn't sing but could tie a mean bow tie. And really, yes, the bow tie was mean.  It said awful things to me in passing.

After reminding the assembled crowd that it was, in fact, Father's day, and a quick text message was allowed at only that moment, John went on to bring in the panel of erudite, learned, punctual, well bespeckled, and in no way iron deficient individuals who would be keeping watch over the night's competitors.
Zack Norton, hailing from the Northernlands of Williamsburg, brings down judgement like a mighty wind! (Wha happened?!) Beside him, the teacher schooling every reader who comes before her eyes, Katie Dunnebier.  Holding down point, and a man who could break a reader by the weight of his pauses alone, Edy Julio.  And in the middle of it all, the co-creator of the whole bloody battle, the Artist-in-Residence, Christopher Green!
Green welcomed the hordes come to watch this pithy showdown.  It was because of them that we were able to afford such impressive surroundings, and because of them that the show carried on long enough to have found such astounding champions.  (Thanks for picking up a tote bag, mom!)
Without further ado, the skirmishes began in earnest.  Beginning with Sangeetha "The Shiv" Alagappan.
The Shiv started off our evening on a eerie tone, telling the tale of a voice in the water, and the dark consequences it entails.  Here we see panelist Zach doing his best to laugh through the tears of anguish.
The next combatant added his own flair to both his attire and his entrance.  Refusing to enter this ring of death without armor, PJ "The Professional" Krifko, donned cowboy hat, cape and Kayne glasses to protect him as he tossed tales.
PJ took no pause in rolling out is story for the evening.  Time being for the taking, his yarn revolved around an ambitious janitor and a particular bard his child had taken a liking to. The mind bending nature of it all nearly broke Edy, who at one point sunk so deeply into the Thinker pose, that it was worried…he might never return.
The next to take the stage was Leathal Lindsey Boyle whose tale of a child's deadly premonition haunts a mother's every moment.  (I'm being bombastic for the good of the recap, but seriously, a lot of these were honestly creepy.  It was like a grown up literary version of the Midnight Society at this thing.)
After a first half this powerful, Katie could hardly withstand the import of the prose flying around the theater.
After a break for everyone to catch their breaths after such stunning feats of fiction, we reconvened…and Chris made puns.
Lots of them.
Repeatedly.
In the scrum of the Prose Bowl, many have feared loss of limb, or ear lobe.  Many have felt death tickle their neck.  Many have seen into the heart of darkness and peered up the left ventricle of shadows.
But none have come so close to utter and complete desolation of the soul…
…as those that endured those puns.
(Seriously, he referred to himself as 'Prose'fessor X.' It was awful.)
As many do, staring madness in the face, the panel and contestants had no choice but to dive deep into madness themselves.  Soon, much of the room was spiraling into puns, like a black plague made of awkward word play.
Our host saw the only way out: to become that which he fears most. With trembling hands he pun'ed with a punderous rage so booming that it shook the assembled from their zombie like punderances, and returned to the room to the task at hand. (Never doubt the power of a Dad Joke.)
With that, we dove back onto more solid ground with our second trio of readers, starting with Bridget "The Bruiser" McFadden.
Her tale tripped into the surreal, and the importance of a button sang throughout the theater.  Katie tried to wrap her head around the language while Chris dipped into liquid courage to find the words to respond.
Prose Bowl stalwalt, Johanna "The Canon" Buch, was next to toe the line and fire her mighty and mannered missive.
Her story for the night told the harrowing tale of a woman trying to maintain sanity amongst a gathered throng of "cardigans," with only a punch bowl and a few words from a friend to guide her through the forest of pastels.
Chris leapt in, refreshed by the drag of his restorative Narraganset, and babbled into a bout of constructive criticism not seen since Sartre and Heidegger fist fought in the sanctuary of virtuous pagans outside limbo!  The fit of formula seemed almost autonomous of Mr. Green, and smelling salts were applied.
To close out the night's readings we turned to none other than Gina "The Spine Breaker" Levitan.
Gina's piece literally pitched towards a pitch, inviting us all to become tethered together, physically, in the hopes of wordless connection and a condo.  For a moment it appeared Edy was considering the idea, but instead rebounded with a thoughtful take on the tale.
With that, the die was cast.  The deed was done. The words spoken. The nouns verbed.
Thoroughly.
The panel had to pick from this lineup of excellent stories and storytellers, and the task at hand nearly broke them.  But from the craggy remains of heated debate two names were held aloft.
Lindsey Boyle and Johanna Buch.
The air jerked to a halt as these two competitors stood opposite each other.  Each armed with three whole stories that could each fit into that pocket you have on your pants that you never use and can never figure out why it's even there.  To say the room was tense would be an insult to tension in its Platonic form.  An atomically powered chainsaw would have been required to even knick that kind of tension, and they haven't made those street legal yet.
The back and forth was fast and furious. So much so, somewhere Vin Diesel raised an eyebrow.  One story met with the next, and then another.  Each verbal jab, parried and returned.  Every measured utterance, responded to in kind.  People shielded their eyes from the glare.
As always, the victor is decided by the our wondrous rabble in the audience.  Applause, and bloodthirsty screams would determine the final winner.  Tonight, knowing the margin would be so slim, our host took out an extra measure, and had a decibel reader ready to go.
The crowd roared it's approval for both of our finalists.  Loud enough that dogs and cats for miles ran and hid under the couch.  John took careful watch over his scientific equipment to measure exactingly. (It was an app!!)
In the end, only two decibels separated our finalists.  But one just nudged out the victory.
The first victor of the Super Prose Bowl, and winner of the Golden Laurel of Literarydom….
Lindsey Boyle!!!
Well done and well won, Lethal Lindsey!
To everyone that took part in this event, or came to it, or gave to the Kickstarter, or told a friend, or thought of us kindly since last August…Thank you.  This awesome show, and all of the awesome readers and stories in contained are thanks to you.
We could not have asked for better writers, readers, and fans than this.
This show will be remembered, and remembered well.
Thanks, bowlers!
…and remember…the next Prose Bowl is coming.  You are only a story away from that golden wreath at next year's show.  Scribble away, ladies and gentlemen.  Scribble away!